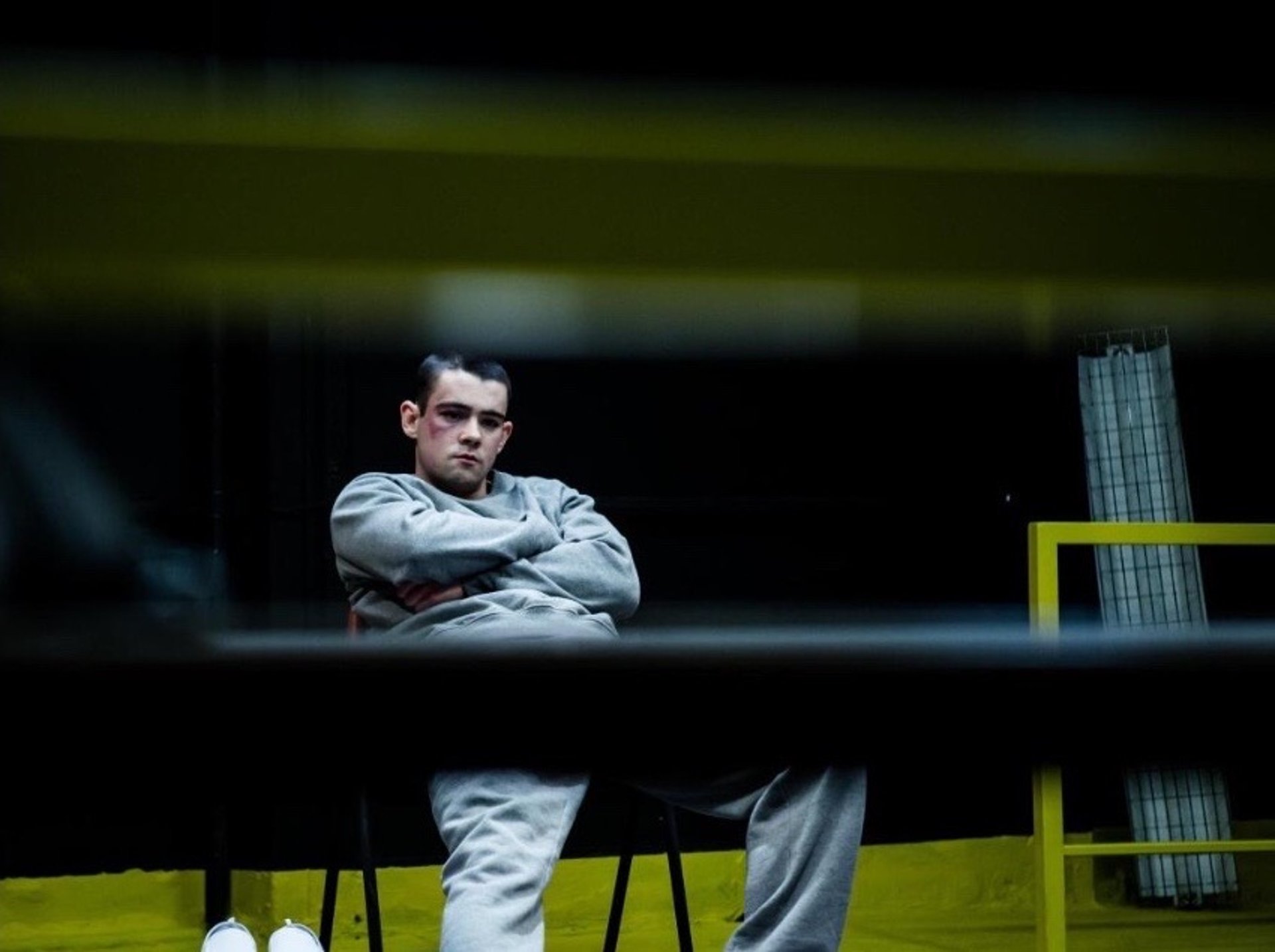 ★★★★★

Everything Theatre

★★★★★

West End Frame

★★★★★

The Upcoming

★★★★★

West End Wilma

★★★★

Time Out and Time Out Critics' Choice

★★★★

The Guardian

★★★★

The Good Review

★★★★

Exeunt
"Truly affecting without being manipulative, Carthage will stay with you for longer than you'd like it to, a testament to its striking honesty, and fitting remembrance for all those failed by the systems designed to protect them." Devawn Wilkinson, Exeunt
Tommy Anderson was born in a prison, and he died in one too. The last moments of his life are recorded on CCTV, and yet no one can answer the simple question: whose fault was it? His mother, Anne, is determined to hold someone accountable, but the more she incriminates others, the more she incriminates herself. She blames Marcus, the guard who restrained him. Marcus, acquitted by the courts but tormented by his part in Tommy's death, wants the family's social worker to admit to the role she played. And social worker Sue can't work out when it was she stopped caring….Piecing together a boy's life and death in care, Carthage asks who should raise our children when the systems designed to protect them can be as abusive as the situations from which they were rescued.
"Both demotic and incisive, mature, lean and psychologically complex - handling themes of guilt and responsibility sensitively, provocatively and intelligently." Patrick Marmion, Time Out
"This first play by Chris Thompson uses his 12 years' experience as a social worker to explore questions of guilt after the death in care of a 15-year-old boy. The play feels authentic, not surprisingly. More importantly, it has the moral ambivalence of good drama." Michael Billington, The Guardian
"The most riveting play of 2014 so far...Ninety minutes flew by in a grippingly captivating blur...A must see.
"Brutally effective, unerringly inquisitive, indisputably compelling. January may only just have finished but it is not hard to imagine that we won't be talking about Chris Thompson's Carthage when it comes to totting up the best new plays of the year come December." Ian Foster, There Ought to be Clowns
Winner Pearson Playwright Award 2014 Nominated
Best New Play

and

Most Promising New Playwright

2014 Offie Awards
Above: Production images from the London premiere of Carthage at the Finborough Theatre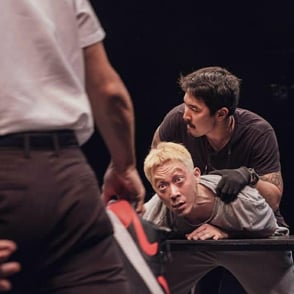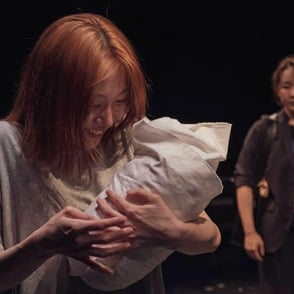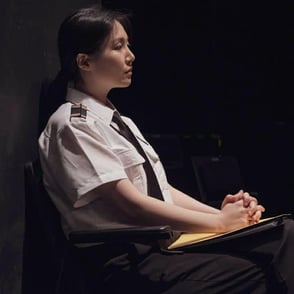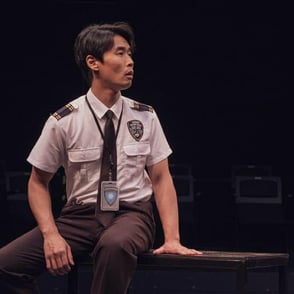 Above: Production images from Doosan Center's production of Carthage, South Korea 2021
Original London production at Finborough Theatre. Directed by Robert Hastie. Set design: James Perkins. Lighting: Gary Bowman.
Cast: Elaine Claxton, Claire-Louise Caldwell, Lisa Palfrey, Oliver Jackson, Jack McMullen, Toby Wharton, Chinna Wodu.